Subscribe and save an extra 25% on every delivery of these top coffee roasts.
At checkout, select Subscribe, choose your preferred delivery frequency, and we'll keep your cup full!

Subscribe to our newsletter
Be the first to find out about new release and limited edition coffees.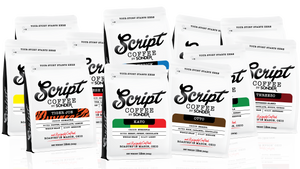 When you start your story with our specialty coffee, it helps bring your story to life in a unique way. Stories connect the past and present to the future. From the coffee farmers to our roasters, to you, we believe that everyone has a story to share.